Line 31:
Line 31:
 

</gallery></p>

 

</gallery></p>

 
 
−

<p style="margin-top:0.4em;margin-bottom:0.5em;">

+

<p style="margin-top:0.4em;margin-bottom:0.5em;">

 
+

<option>Welcome one and all to complete pointlessness</option>

−

</p>

 
 
+

<option> This is the first step to the rest of your life.</option>

 
+

<option>First impressions are always important!</option>

 
+

<option>I hope they don't find the misplaced articles...</option>

 
+

<option>Hello, I am Paddy Tan and I'm here to be absolutely riveting!</option>

 
+

</choose>}}</p>

 
 
 

<p style="text-align:center;">

 

<p style="text-align:center;">
---
Revision as of 06:52, 4 June 2014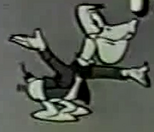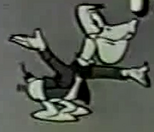 Welcome to the The Adventures of Paddy the Pelican Wiki
It's the wiki nobody asked for! This wiki documents what few information there is on the infamous cartoon "The Adventures of Paddy the Pelican" as well as the content of the few shorts available!
Though I am editing it at the moment, all are welcome to contribute what they know about this cartoon!
Home of 527 pointless edits and growing!
Paddy-Tan says

" This is the first step to the rest of your life."