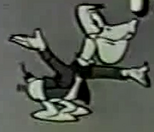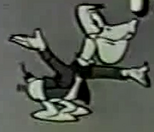 Welcome to the The Adventures of Paddy the Pelican Wiki
It's the wiki nobody asked for! This wiki documents what few information there is on the infamous cartoon "The Adventures of Paddy the Pelican" as well as the content of the few shorts available!
All are welcome to contribute what they know about this cartoon!
Home of 527 pointless edits and growing!
Also if you handn't noticed, this is all meant as a joke. The fact this show even has a wiki in the first place should have tipped you off. Please be aware of this when editing.
Paddy-Tan says

" This is the first step to the rest of your life."